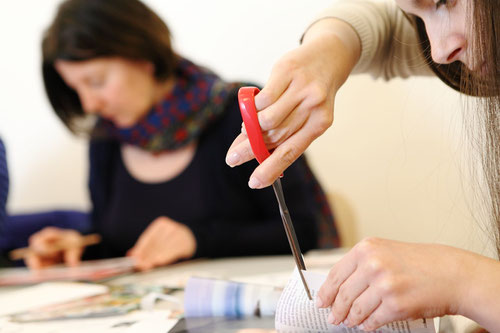 The aim of this science communication project (funded by the Austrian Science Fund FWF, duration: 1.3.2014 - 30.9.2015) was to open empowering perspectives and low-threshold action spaces for young people, especially girls and young women between the ages of twelve and twenty-six, as active producers of culture and media; and to trigger processes of posing questions and thinking critically about power. For mediation, a Toolbox with artistic-pedagogical and archival materials was developed and now is available on a long-term basis, free of charge, to interested publics—mainly knowledge multipliers.

The project was based on the project, Feminist Media Production in Europe, and drew ties to the Hertha Firnberg Project Young women as creators of new cultural spaces. These research projects, while each maintaining a different focus, were both devoted to one of the most interesting transformations in youth culture since the 1990s: namely, the increasing number of young people, mainly girls and young women, who have become active culture and media producers through their own initiative and in collective structures. The research projects have shown that they open up new spaces with their productions and networks—and thereby possibilities for action, which are shaped by participative culture; self-organization; collaborative learning in informal contexts; local, transnational, and virtual communication and networking; activism; and engagement in civil-society.
To this effect, the science communication project was about, for one, girls and young women taking an active and creative role in the design of their environments and creating self-defined spaces through their own culture and media production. Numerous mobile Culture & Media Picnics were held throughout Austria as well as a  Grrrls! Making Art, Making Media, Making Change Camp in February 2015 in Salzburg involving presentations, discussions, and workshops with culture and media producers. What is more, knowledge multipliers were provided with artistic-pedagogic materials in a Toolbox and thus steadily supported in their mediation of culture and media production practices. A mobile archive was established, traveling with the Culture & Media Picnics or being part of exhibitions. After the project has ended the Toolbox as well as this archive remain available to interested publics (Contact).